Best tools for digital agencies
Digital Agency Network displays the best tools & software for digital marketers, web designers, developers, sales team and digital agencies.
Digital Marketing Tools
Discover the best Digital Marketing Tools
Sales Tools
Discover the best Sales Tools
HubSpot Sales Hub
Supercharge your sales process with Sales Hub, a powerful and easy to use sales CRM that includes sales engagement tools, configure-price-quote (CPQ) functionality, and robust sales analytics and reporting for growing teams.
Web Design Tools
Discover the best Web Design Tools
BugHerd
BugHerd is the world's simplest visual feedback & bug tracker tool for websites. It's the best tool to collect, organize and act on website feedback. Just point and click, like using sticky notes to pin client feedback on your site.
Customer Service Software
Discover the best Customer Service Software
CrankWheel
CrankWheel is an easy screen sharing tool, made for telesales and customer support. Share your screen instantly to any device. The viewer opens the screen share through SMS or link and is not required to register or sign up.
Zoho Desk
Software is our craft and our passion. At Zoho, we create beautiful software to solve business problems. We believe that software is the ultimate product of the mind and the hands. Over 75 million users trust us worldwide.
Performance Tools & Software
Discover the best Performance Tools & Software
Cloudways
Cloudways is an intuitive, one-click Managed Cloud Hosting Platform for eCommerce store owners, and design agencies. The Cloudways Agency Partnership Program is your agency's ticket to growth with a reliable web hosting platform.
Social Media Management Tools
Discover the best Social Media Management Tools
Team Management Software
Discover the best Team Management Software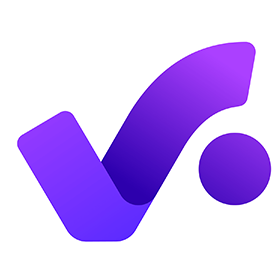 Productive
Productive is an end-to-end platform for agency management. Our tool's main objective is to provide agencies and service providers with a complete and real-time overview of their business.
Ready to find your new customers on Digital Agency Network? List your tools to reach digital marketing agencies and digital marketers all around the world.