What was Redcast doing in Paris Fashion Week?
It is now a week since we again spent a few days in Paris during AW23 men's fashion week. During the days we were there we shared a few moments on Instagram and saw that this generated quite a bit of interest, with many asking us what exactly we were doing there. This is why we decided to post this and share a bit more of our experience, together with a few photos. Let's start!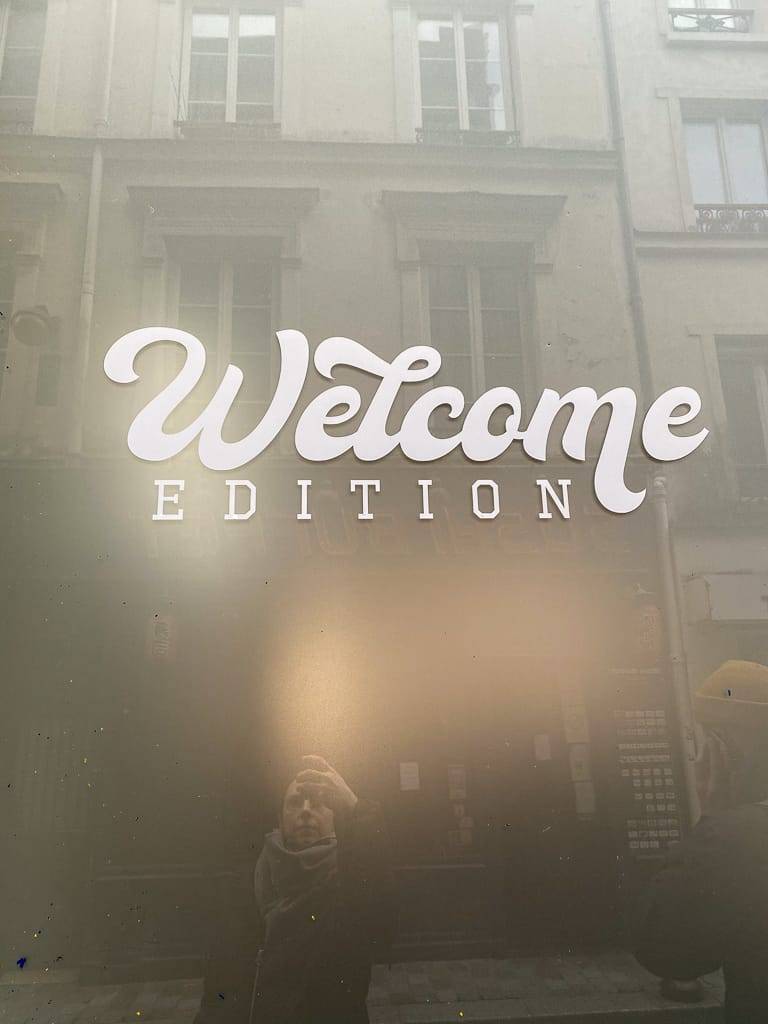 What was Redcast doing in Paris Fashion Week?
Numerous events, showrooms and trade shows are staged in parallel during fashion weeks. Far from attending the front row of the Louis Vuitton or Dior catwalk shows, Redcast went to Paris to visit several of those showrooms and trade shows in which to reconnect with the members of some of the brands whom we hadn't seen since before the pandemic, to get a first-hand view of their proposals for the next AW23 and to discover many other interesting brands.
Which brands did we see and discover?
On Thursday 19th we attended the Welcome Edition, a fair where we visited our friends from Studio d'artisan, Samurai Jeans, 3sixteen, Shangri-la and Pure Blue Japan! At their stands they all showed us the novelties they had prepared for next autumn/winter and, although for now we cannot give too much away, take our word for it that they are incredible! Selvedge denim, flannels, jackets, t-shirts and more.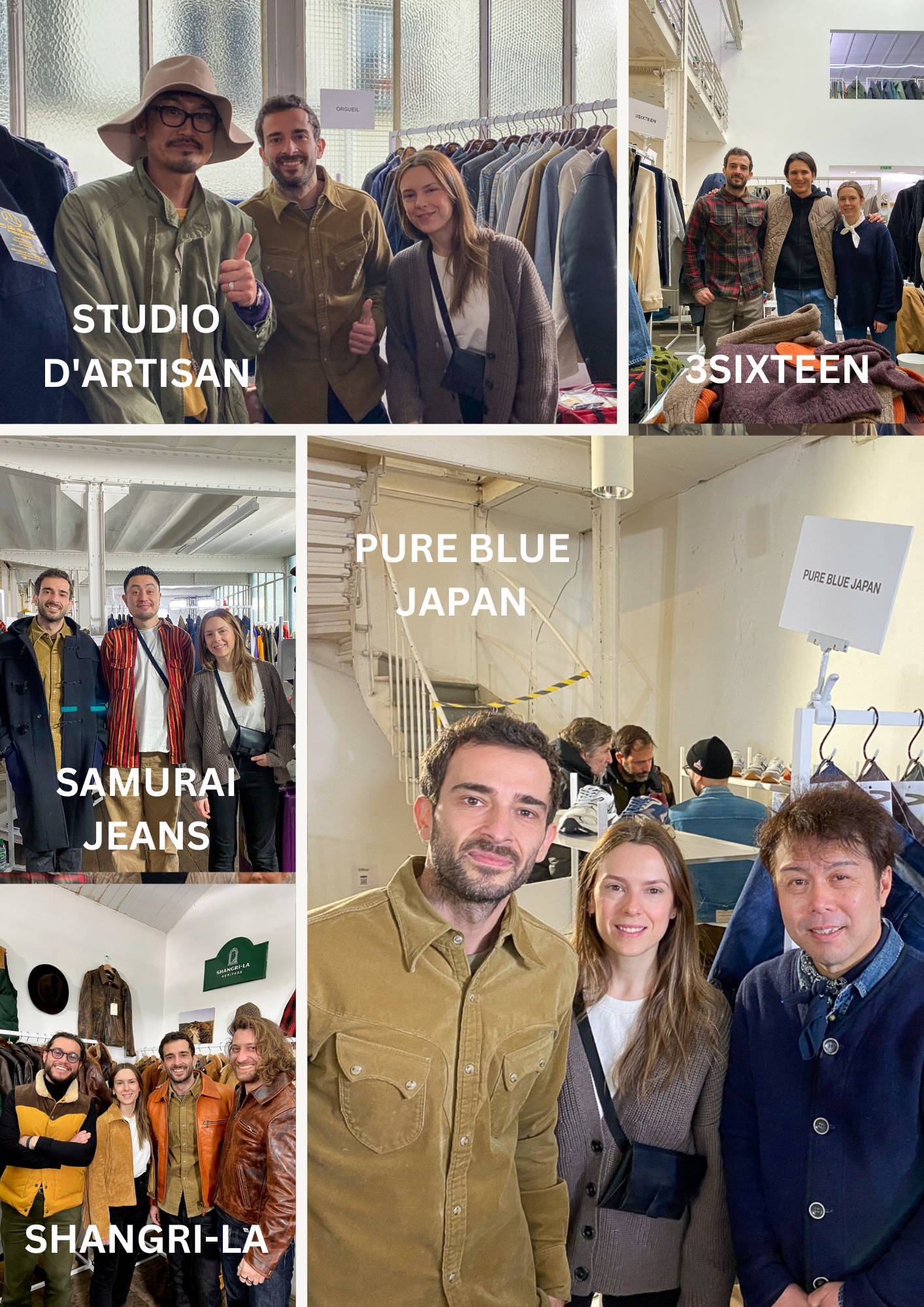 We also went to meet the people from other fantastic brands that were there, and brought back with us a good list of ideas…
Next day we went to a showroom organised by Paddlers to find out the novelties of one of your favourite sock brands –ROTOTO– and a few other Japanese labels.
Lastly we attended the MAN/WOMAN Paris showroom staged in the wonderful Place Vendôme. Could there ever be a better location than that?
There we met the designer and part of the team of Moonstar and Shoes Like Pottery. They were charming and also showed us some novelties that amazed us. Here is a sneak peek… What do you think of these sneakers?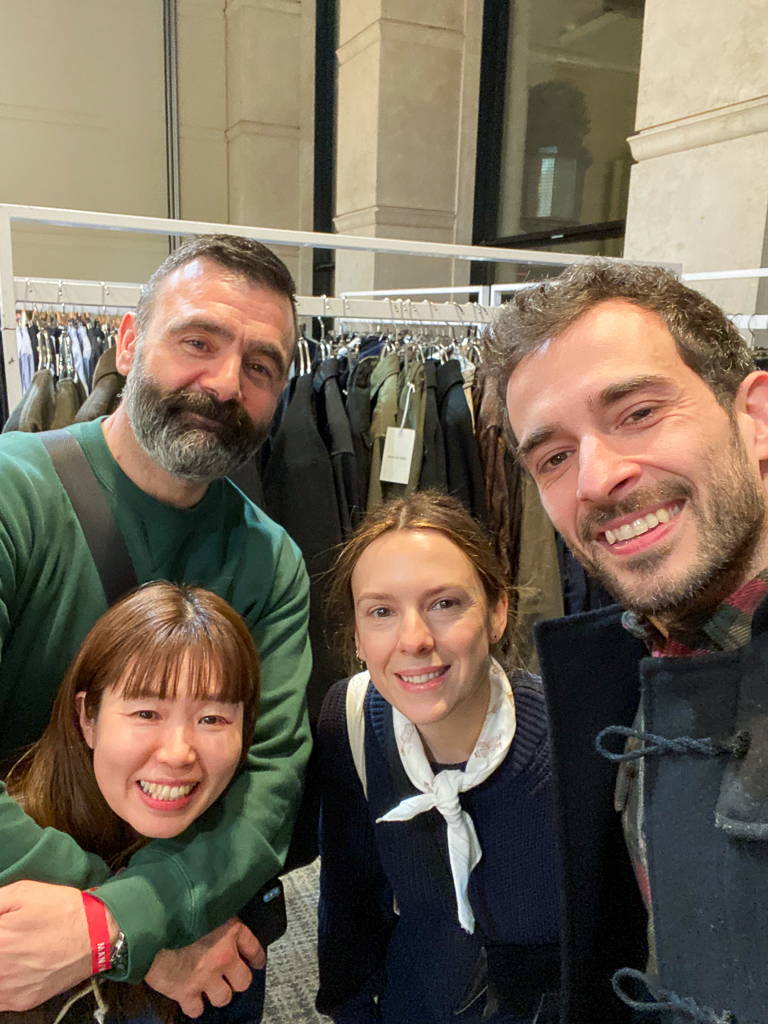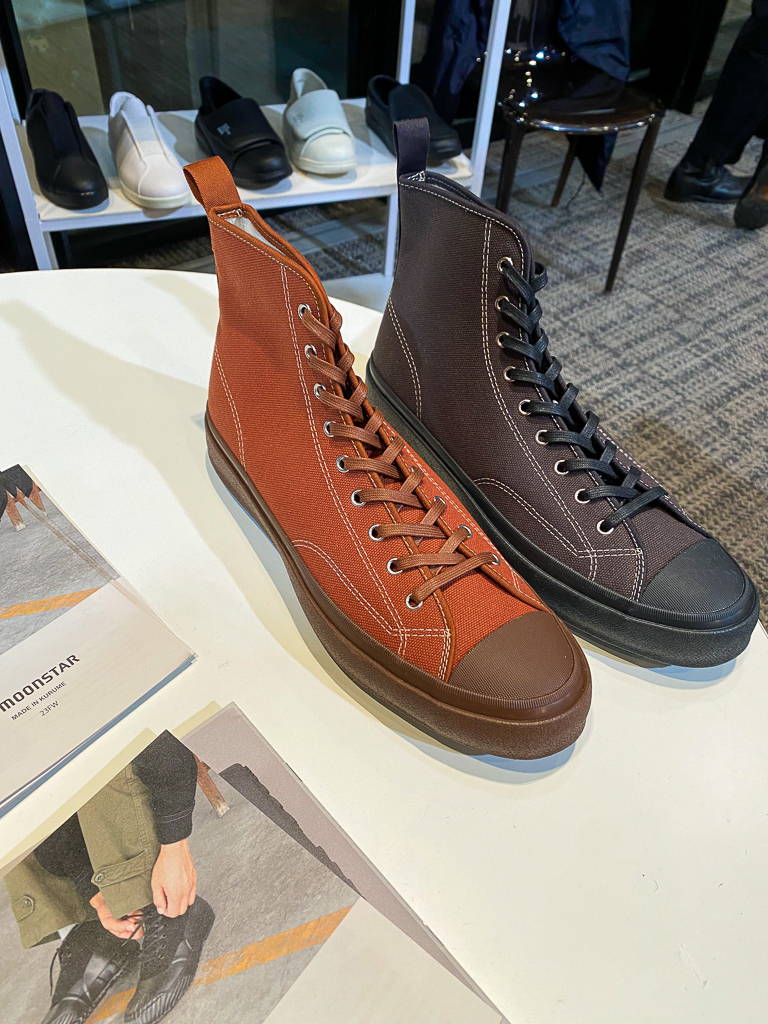 We walked around the showroom, speaking to people here and there, and also went away with some brands in mind that might soon be found in Redcast!
This is a brief summary of our mission on this trip, and of many other retailers who were there.
Get ready because this year 2023 comes filled with surprises that we believe you will adore!
---
A few tips on the city?
Although this was a business trip, we also had some free time to wander around Paris, enjoy its beautiful streets, its food and monuments.
Before we travel, Eduardo and I always research restaurants, shops, street markets and other places to look up, so below we leave you with a few of the places we discovered and liked a lot:
Tout Autour du Pain: a bakery in Le Marais that has won several prizes for the best croissants in Paris. Super good price and scrumptious.

Kintaro: if you're dying for some ramen like we were, this place is great. Informal, with delicious ramen and gyozas, and located very close to the Opera.

Candelaria: a taco place that hides a speakeasy cocktail bar inside it. Top cocktails and food. A great afterwork plan.

Breizh Café: we couldn't leave Paris without tasting its galettes and crepes, and this place is a really good choice.

Le Barav: bar with an incredible midweek atmosphere, ideal for having a glass of wine with some French cheeses and cold meats at nightfall.

Marché au Puces de St-Ouent: if you like strolling around antiques markets and finding vintage pieces, this is a must-see during the weekend.

Views of Paris: go up to the 9

th

floor of Le Printemps department store for a panoramic view of the city without having to queue, or go to Rue de l'Université on the corner with Avenue de La Bourdonnais if you're after an incredible snapshot at the foot of the Eiffel tower.
---
And on our Paris days – that's all folks!
We hope you liked learning a bit more about our experience during fashion week and that you will find our tips useful for your next trip to the city of light!