It is just a month and a half ago that Eduardo and I returned from our trip to Japan. The last time we went was in 2019, just before the pandemic, so we were really keen to go, not only to reconnect with the wonderful people behind each of the brands available at Redcast but also to enjoy one of our favourite cities in the world: Tokyo!
In recent months many friends and acquaintances have told us that they're planning a trip to Japan and have asked us for recommendations on where to eat, essential shops… so we thought: what would be better than drawing up a list of recommendations not just for them but also for all of you who read us!
If you're thinking of travelling to Japan and visiting Tokyo, here is a selection of our indispensable places to lose yourself around the different districts and not want to go home.
TEN TO SEN - SPICY RAMEN

We have tried dozens of ramen joints in Japan and this one is in our top 3, no question. Here we tried some truly memorable ramen! With a spicy touch (more or less spicy, it's your choice), we thought that both the meat and the vegetable ramen were spectacular. A perfect option for a meal after shopping around Shimokitazawa. 100% a must!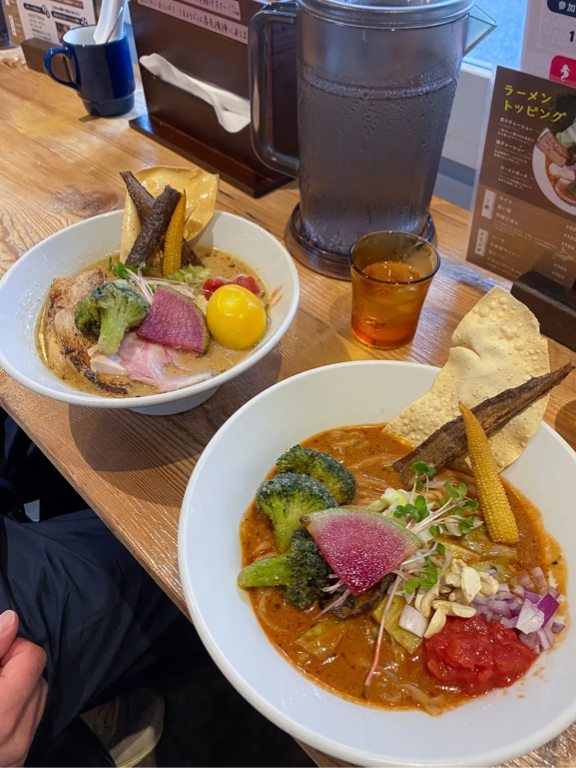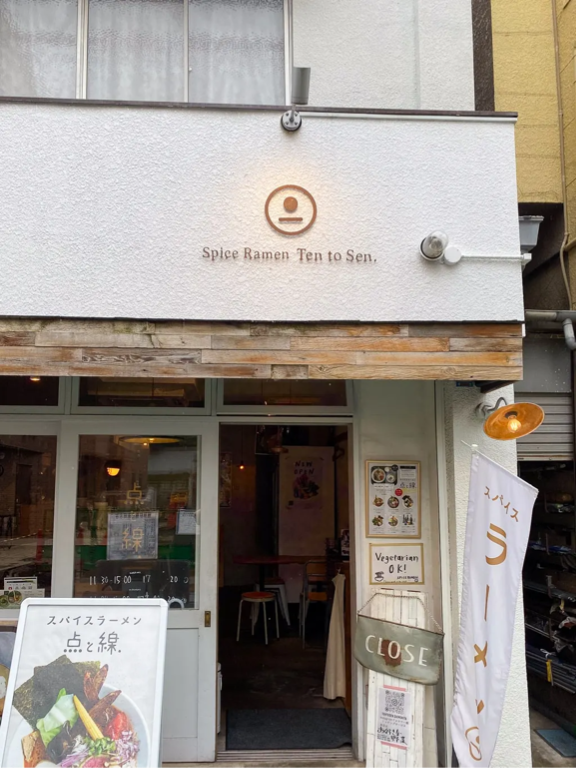 Address: 3 Chome-34-2 Kitazawa, Setagaya City, Tokyo
UOGASHI NIHONICHI STANDING SUSHI BAR
A standing sushi bar with sushi at an excellent price. The chefs are so close to the counter that you can chat with them and even be given advice on how to best eat sushi. Uogashi Nihon-Ichi is an authentic sushi experience, representative of Japan's gastronomic culture.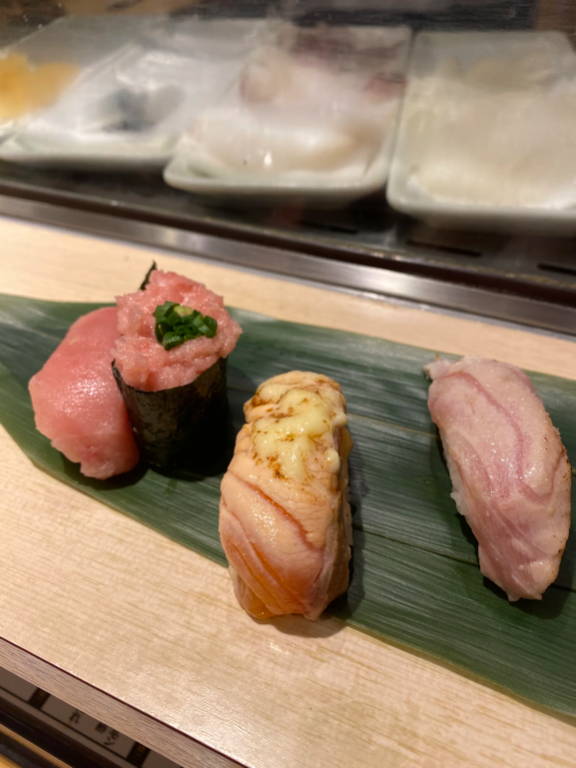 Address: 1 Chome−12−12, Nishishinjuku, Shinjuku City, Tokyo
FLIPPER'S
Do you want to try the famous and authentic Japanese pancakes? Thick and fluffy, their soufflé pancakes have become one of Tokyo's most fashionable and emblematic desserts. Available in both sweet and savoury versions, go here and get blown away.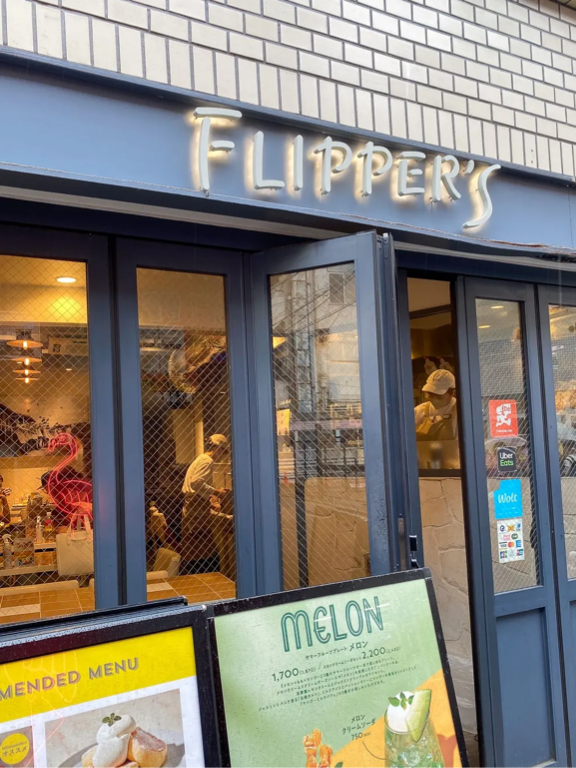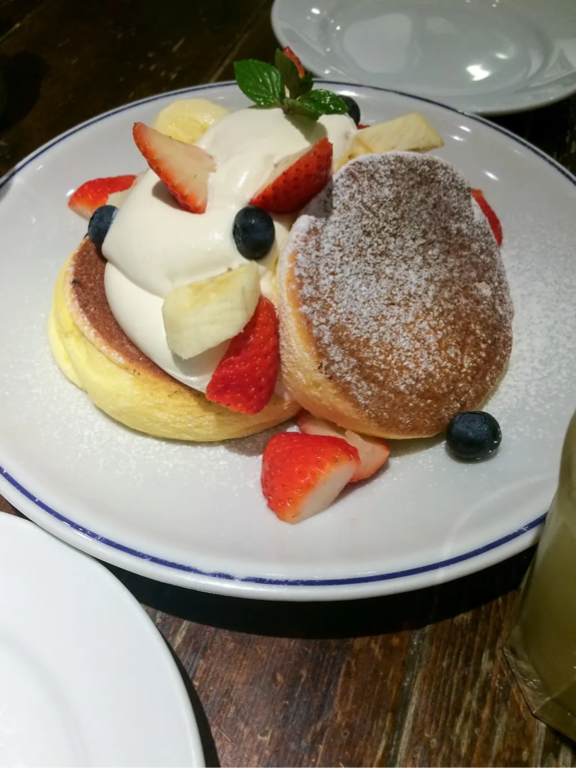 Address: 2 Chome−26−20 1F Kitazawa, Setagaya City, Tokyo
SAKURA-TEI
This restaurant specialises in the famous Osaka-style okonomiyaki and Tokyo's own monjayaki. With walls covered in graffiti and a very pleasant terrace, here you are the chef! Choose any ingredients you like and prepare your own food on a flat griddle installed in the table.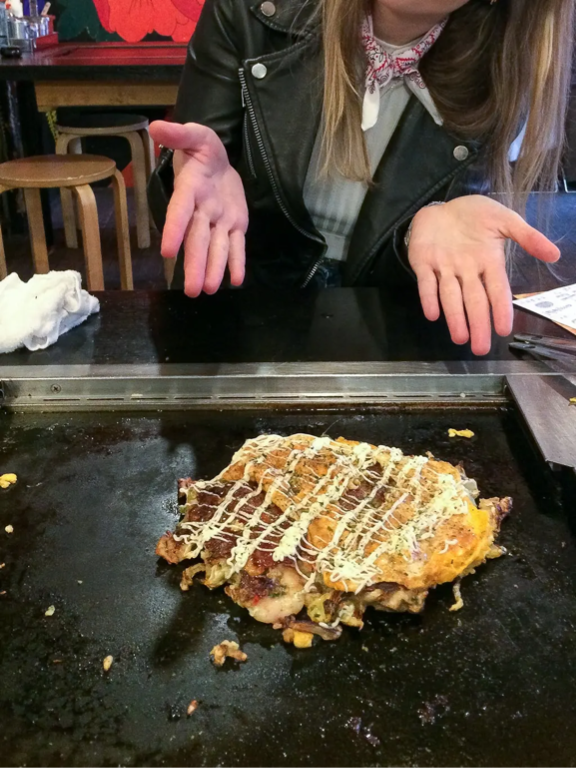 Address: 3-20-1 Jingumae, Shibuya-ku Tokyo
SIDEWALK STAND
A fantastic coffee in one of our favourite Tokyo districts: Daikanyama. If you pair it with one of their delectable sandwiches, you will be rewarded with the perfect breakfast. Ideally, you will follow this with a stroll around the canals, discovering the wonderful shops that abound in the area.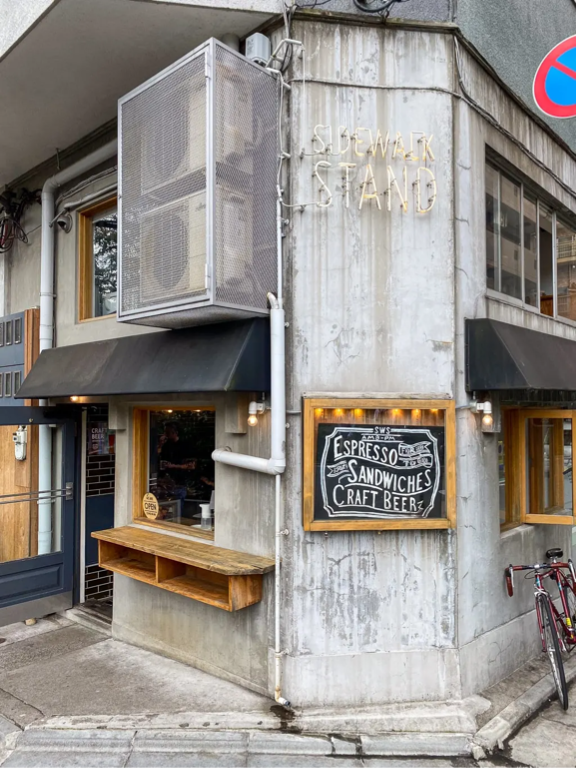 Address: 1-23-14 Aobadai, Meguro 153-0042 Tokyo
OGAWA COFFEE LABORATORY
An authentic coffee lab! Here you will find a broad variety of coffees and a handy coffee graphic to help you choose the grains according to your preferred taste profiles. But the best bit (besides the coffee, which is delicious, of course) is to watch the ritual of how they prepare it.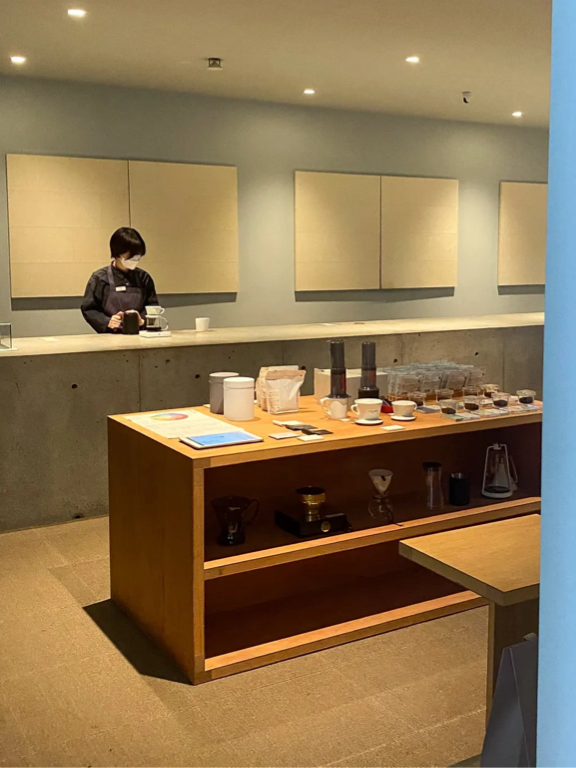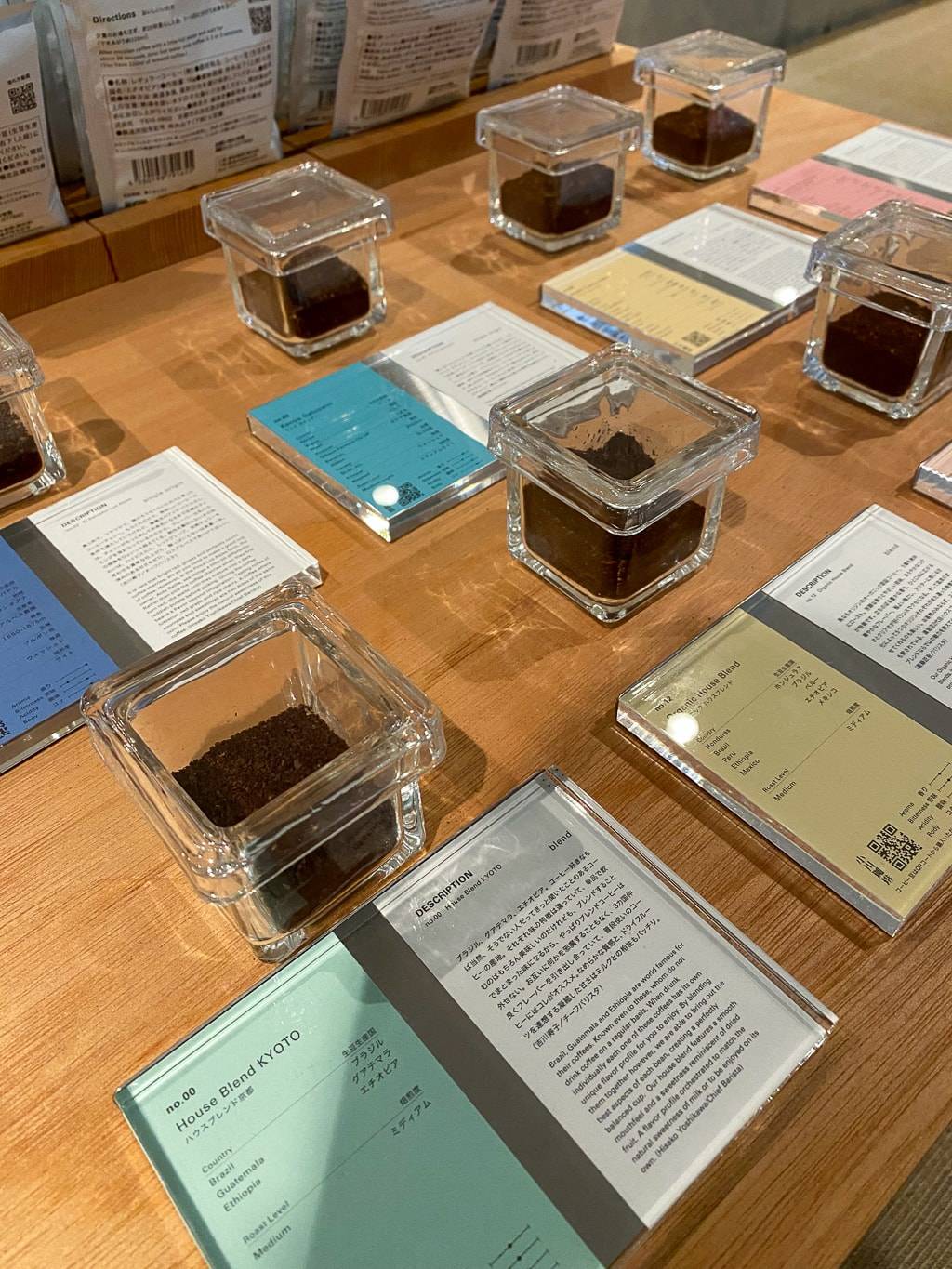 Address: 3 Chome−19−20 reload1-1, Kitazawa, Setagaya City, Tokyo
ROASTER BY NOZY COFFEE
The temple to coffee to which we always go back. The taste of their coffees, the delicious smell as you walk in and the small terrace insulated from the hubbub of the streets that surround it in the Harajuku district make this an indispensable go-to place whenever we are in the area.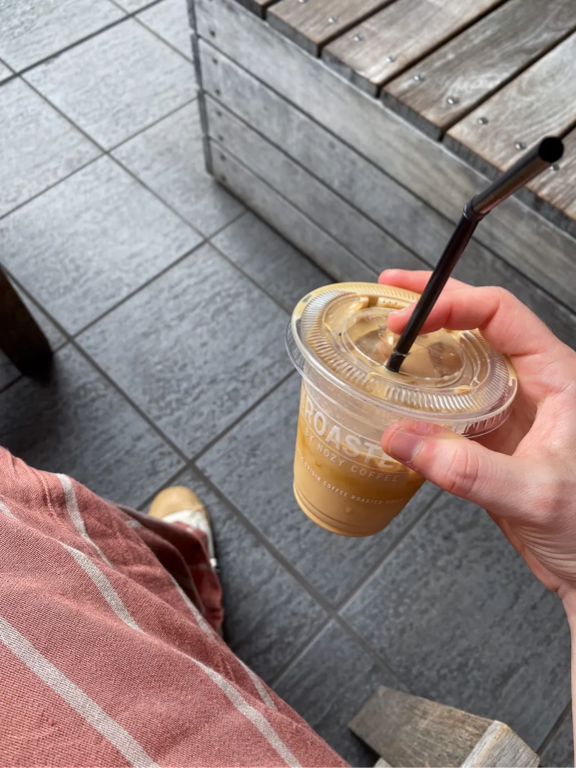 Address: Reveur Jingumae, 5 Chome-17-13 Jingumae, Shibuya City, Tokyo

Thinking of buying a special item?

VISVIM
The new Visvim flagship store is simply breathtaking. This is a gallery-store located in two reformed family houses linked by a gorgeous Japanese garden. Decorated with exquisite taste, it offers a painstakingly selected range of garments, footwear and accessories, and you even have the possibility of having a coffee in the store's coffee corner.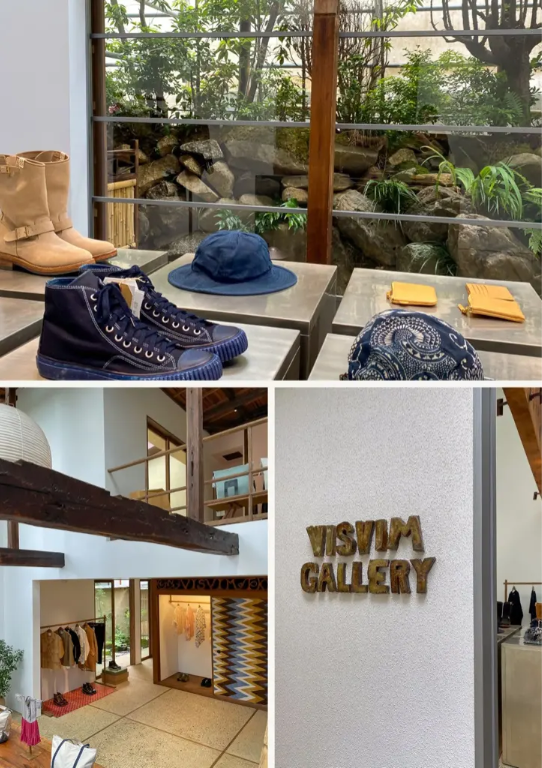 Address: 1-22-11 Aobadai Meguro-ku Tokyo
RELOAD
Reload is a small shopping mall simulating an alley of shops divided into two open-air floors situated on an old railway track in the Shimokitazawa district. It is packed with small concept stores such as "Sanzou Tokyo", which combines a curry restaurant with a gallery, the "Chaen Daisan" shop specialising in Japanese tea, a vintage shop with a European and American selection or a hundred-year-old shop specialising in eyewear, among others.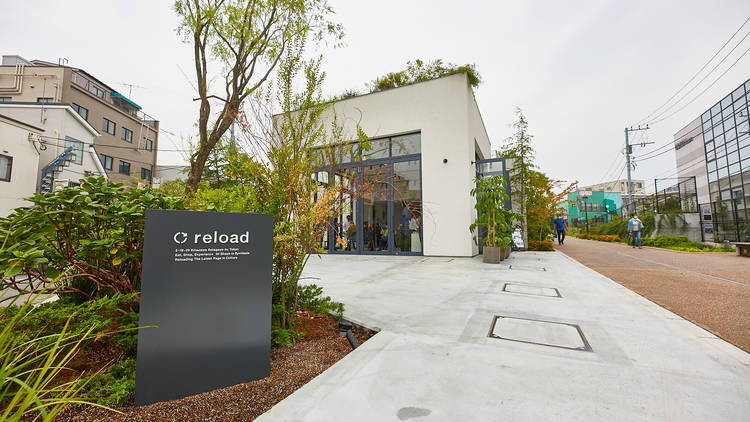 Address: 3 Chome-19-20 Kitazawa, Setagaya City, Tokyo
KITA-KORE BUILDING

The owner of this building is none other than Lady Gaga's stylist. The Kita-Kore building houses the most chaotic (and famous) collection of shops in Koenji. You will find unique brands as well as the office of the Chim-Pom contemporary artists' collective that on weekends turns into a shop called Kane-Zanmai.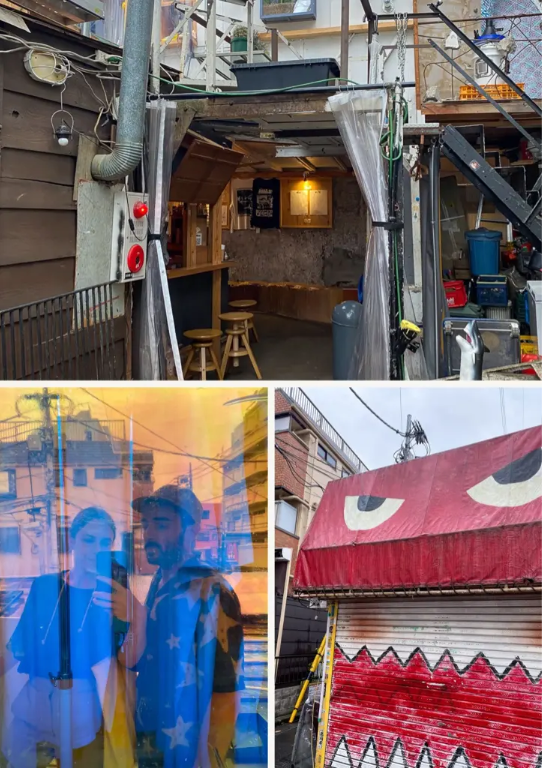 Address: 3-4-13 Koenji-Kita, Suginami Tokyo

Shops to lose yourself in

TSUTAYA BOOKS
A bookstore that will entice you as soon as you see its exterior. With its meticulous design, this is a place for whiling away the time, losing yourself in its corridors filled with a selection of magazines and books specialising in fashion, music, decoration, gastronomy, travel and more. If you're up for wandering around Daikanyama, this place is certainly worth a visit.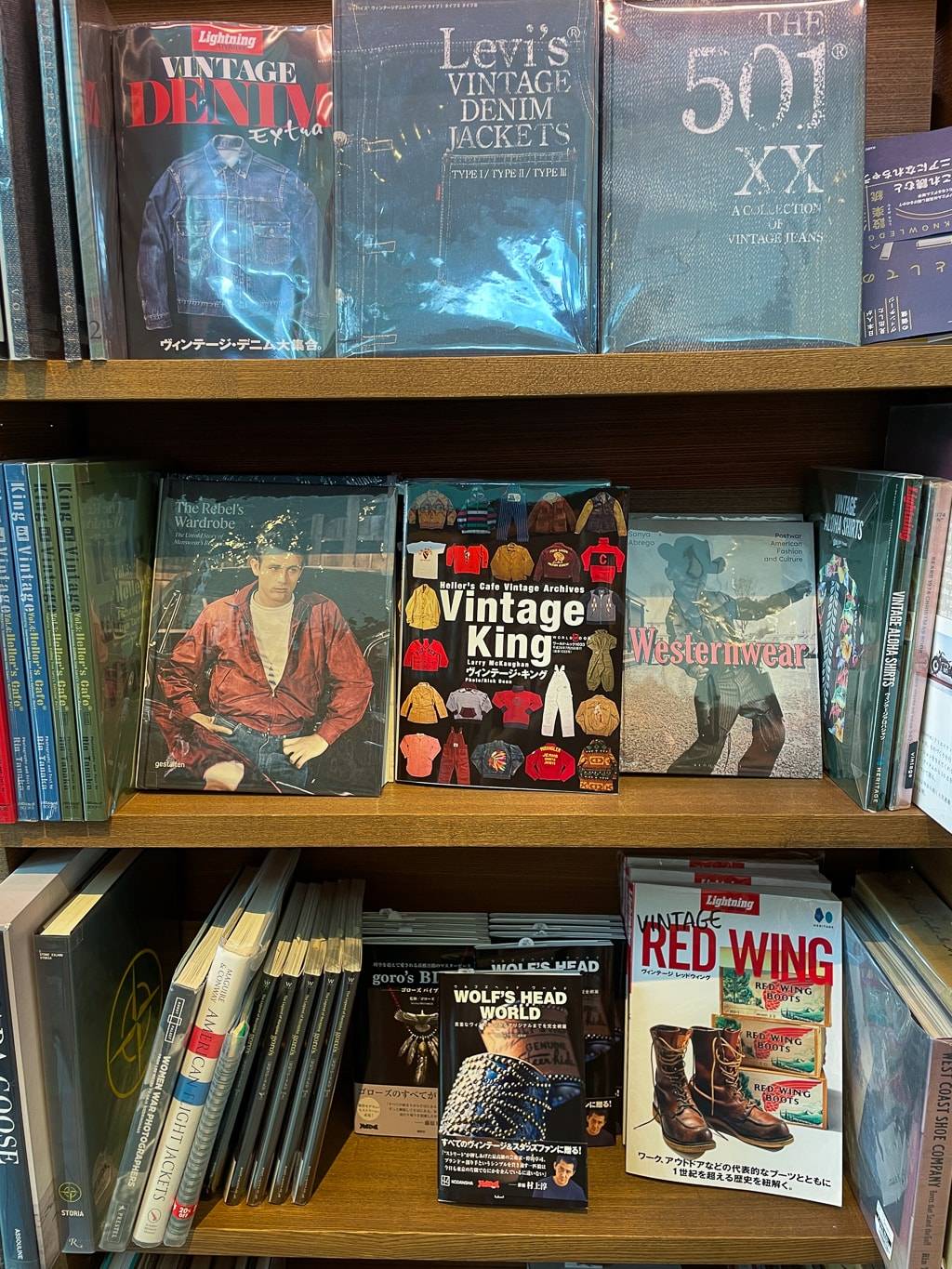 Address: 17-5 Sarugakucho, Shibuya, Tokyo
WHISTLER
If you are a devotee of real vintage, you cannot miss out on this shop, one of the many in the Koenji district in which to find veritable treasures. From 1960s Hawaiian shirts to English footwear to US-made Levi's. Search thoroughly and you will find.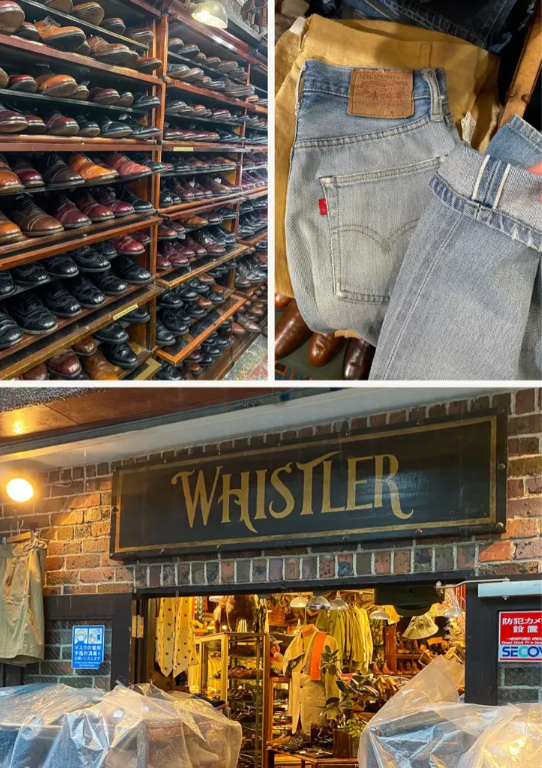 Address: 4 Chome−30−8, Koenjiminami, Suginami City, Tokyo

And to escape the hustle and bustle...

UENO PARK
A vast park in the Ueno district where you feel you are entering a kind of oasis within this mega-city. Ideal for rambling through it on foot or bicycle, this park is famous for its huge pond, several traditional museums and temples located inside it and the spectacular cherry trees that flower in spring.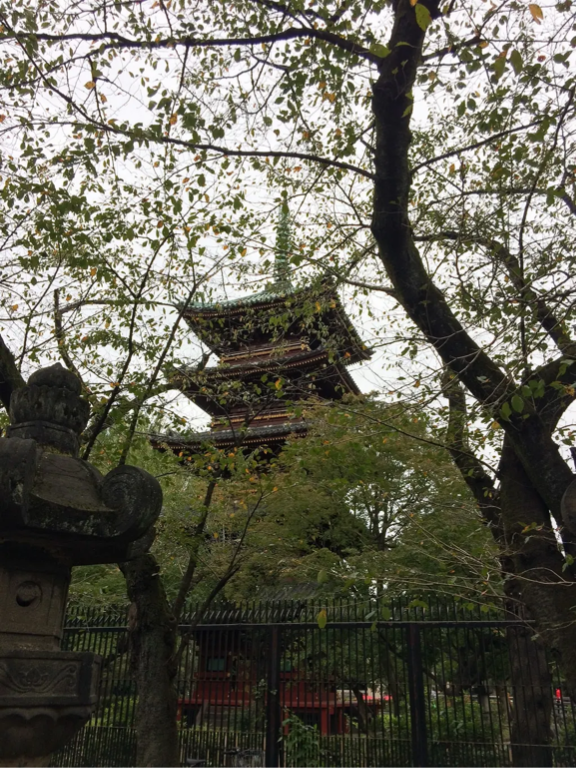 Address: Uenokoen, Taito City, Tokyo
MORI ART MUSEUM

Located in the Mori Tower of Roppongi Hills, this contemporary art museum houses incredible temporary exhibitions of modern works from all over the world. What's more, through its great windows you will enjoy some mind-blowing vistas of the city.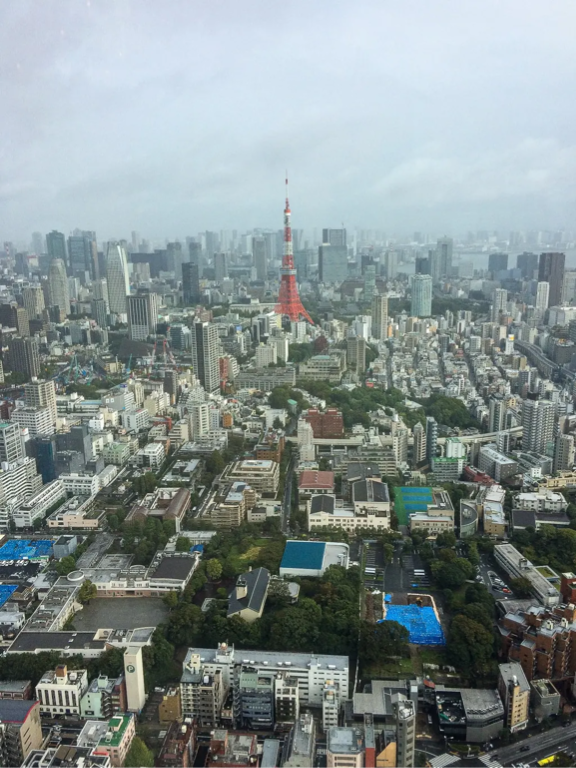 Address: 6 Chome−10−1, Roppongi Hills Mori Tower, Tokyo
YAYOI KUSAMA MUSEUM

4 years ago we visited Naoshima island, where you can find the artist's famous pumpkin sculptures. This year we had wanted to visit this museum devoted to the works of Yayoi Kusama, but due to lack of time we never got the chance. This is a must-see for the next visit!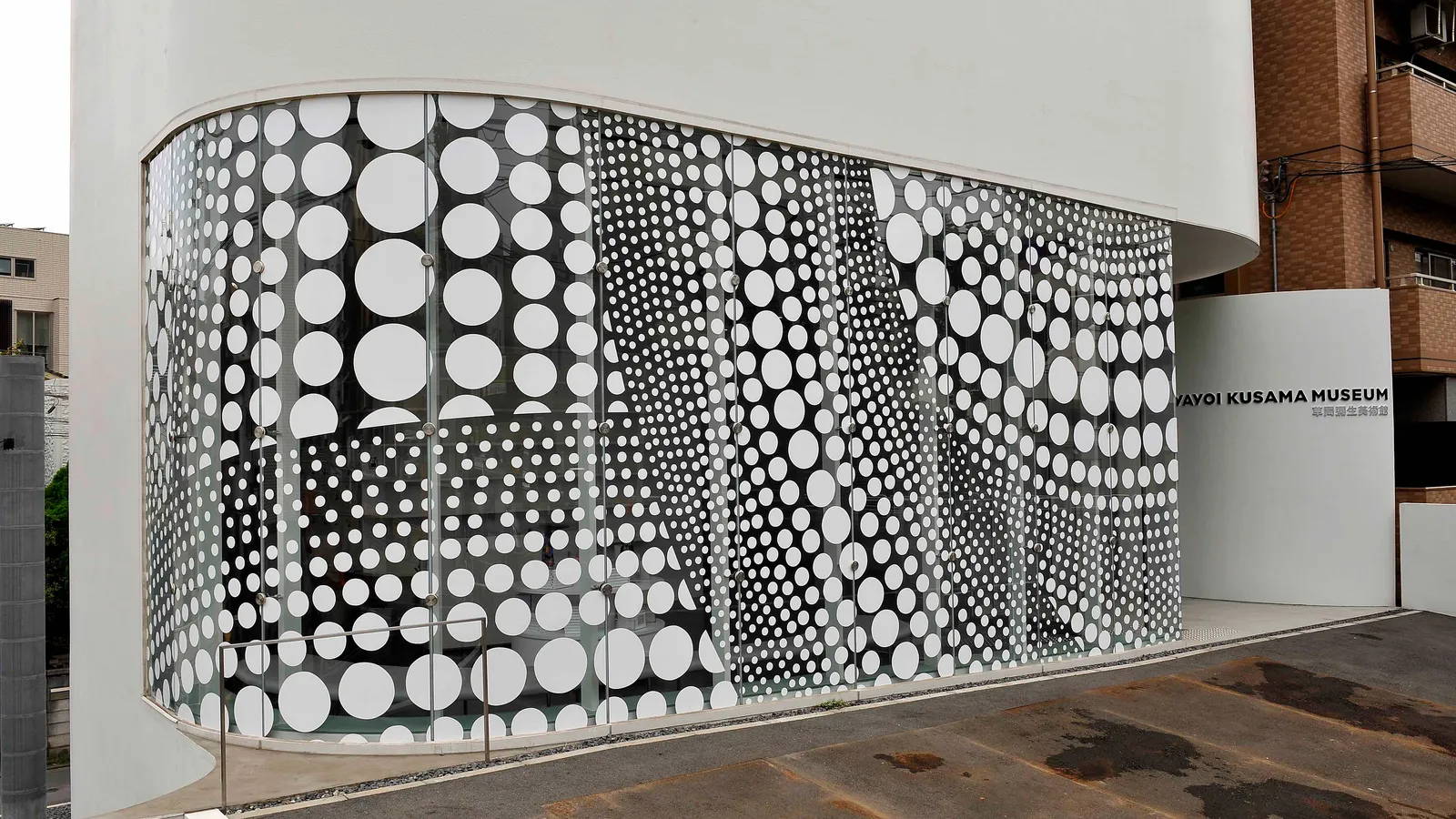 Address: 107 Bentencho, Shinjuku City, Tokyo
PITOU BAR
The Golden Gai district is famous for being the home of more than three hundred tiny bars in the narrow, tourist-filled alleys. Wandering around it, we encountered this bar and were struck by its lovely interior that distinguished it from the others. Ideal for enjoying some delicious natural wines, good music and an interesting conversation with the owner and the only other two people who fit in the bar.
Address: 1 Chome−1−7, Shinjuku City, Kabukicho, Tokyo
SOKKYOU

It was the owner of the Pitou Bar who recommended a visit to this place. This vintage shop located in the Koenji district is hard to find, as it is located in an alley and has no sign on the outside, so it goes totally unnoticed. Here you will find vintage pieces ranging from the 1920s to the '90s. It is obvious that each piece has been painstakingly selected.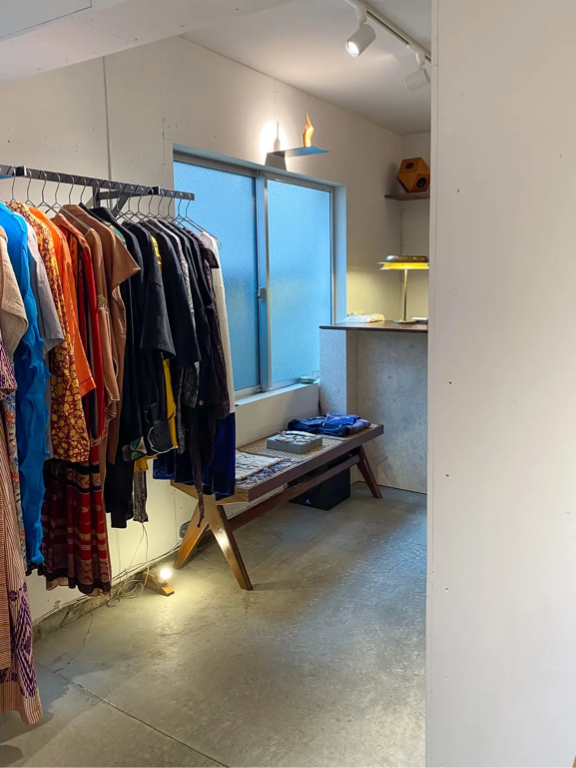 Address: 102 Nakanishi Apt, 3-59-14 Koenji-Minami, Suginami
Walking the streets of Tokyo, we never took off our PRAS Low Shellcaps. Super comfortable for pounding the pavement :)